four seasons ONE professional
Exceptional outdoor services ... exceeding client expectations.
With a full range of hardscaping, landscaping, lighting and maintenance services for residential and commercial properties -
At Purkey Landscaping we work closely with you to ensure each project creates the outdoor living experience and yard beautification you want so it looks it's best in every season.
After all, our motto is  "four seasons  ONE professional!"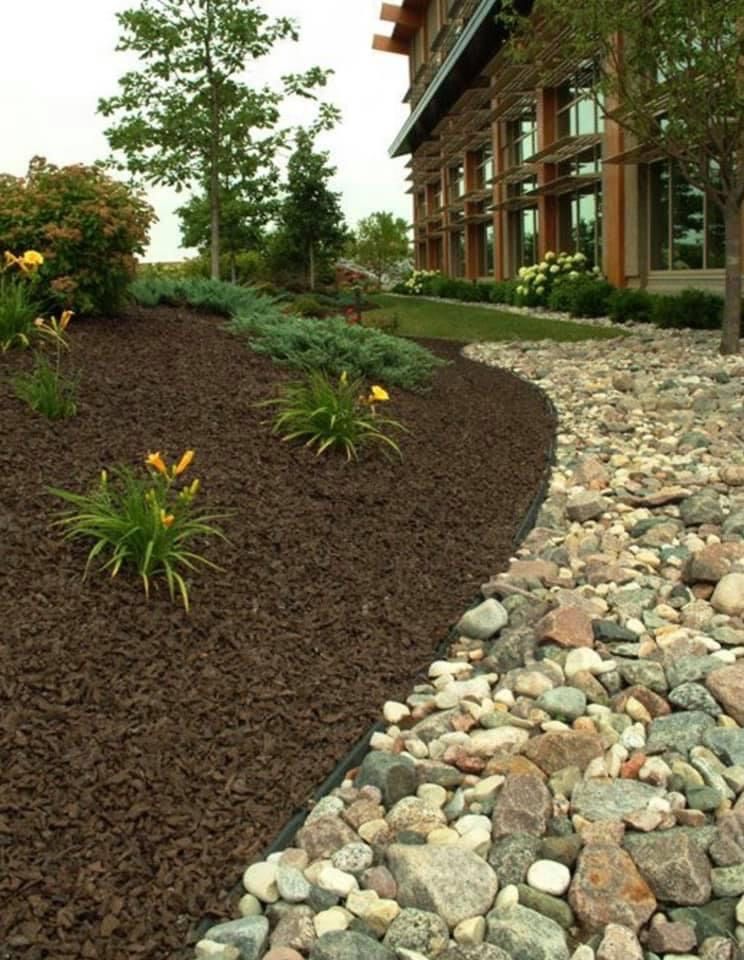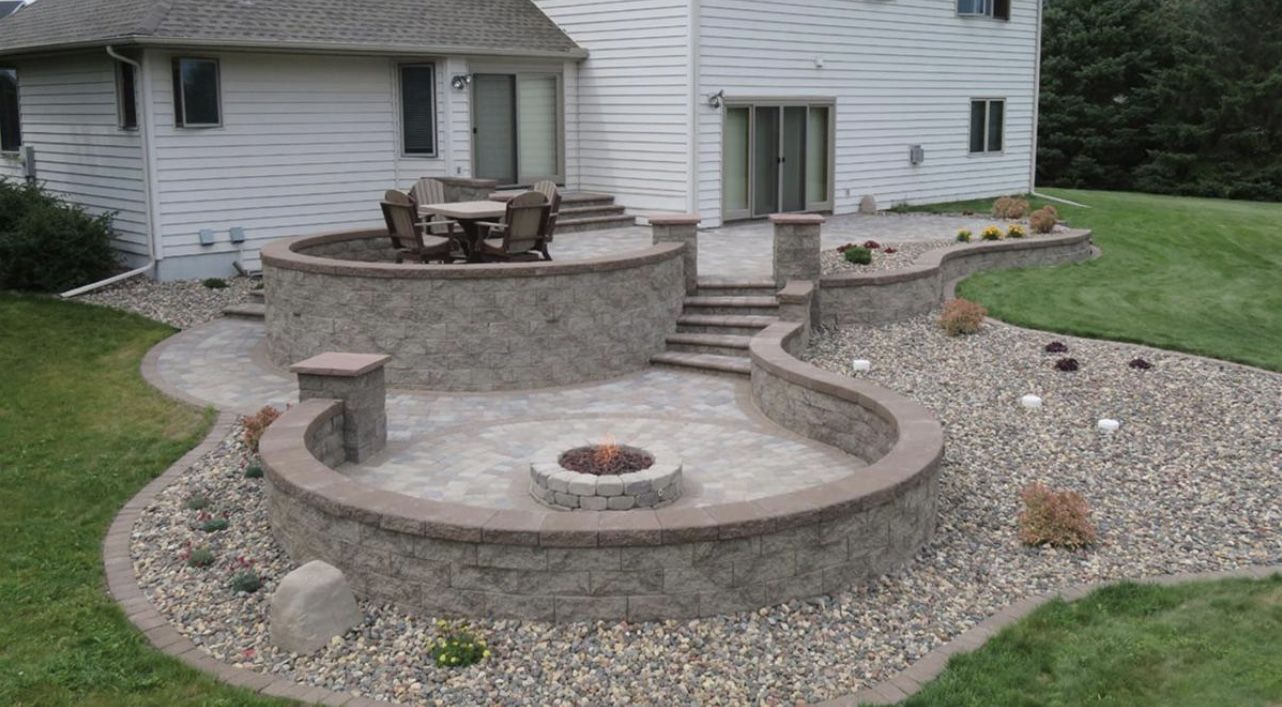 We're here to help you build outdoor spaces you enjoy.
With all the features you need for a stylish design, we have the skills & knowledge to enhance your yard so you can enjoy your space and increase the value of your home.
The design team at Purkey Landscaping is here to help you build your dream outdoor living space!
Outdoor living and beautiful yards for every season.
Completed in a professional manner from start to finish including a thorough clean-up.
(tap photos to read more)
Design
Let our team help design your outdoor living space to be enjoyed in every season.
With our landscaping experience, design technology and professional team, we consult with you to develop the outdoor space that works best for you!
Build
Let our skilled team of certified landscape, lighting & hardscape professionals bring your outdoor vision to life!
Build Options Include:
Patios
Pathways
Firepits
Pillars
Lighting
Retaining & Sitting Walls
Plant selection & installation
... and more!
Maintain
Inquire about our seasonal maintenance services to keep your yard looking beautiful and inviting.
With our team, equipment and experience, we're able to maintain your outdoor living  with efficiency and finesse.
This means you can actually enjoy your outdoor spaces without mowing, mulching, edging, clean up. Experience peace of mind and efficient service. 
Specializing in hardscaping, landscaping, lighting and seasonal yard maintenance for residential and commercial properties throughout the Miami Valley region.
Whether you're looking to design and build an outdoor oasis or have your property expertly tended all season long, our team of professionals will see your vision through.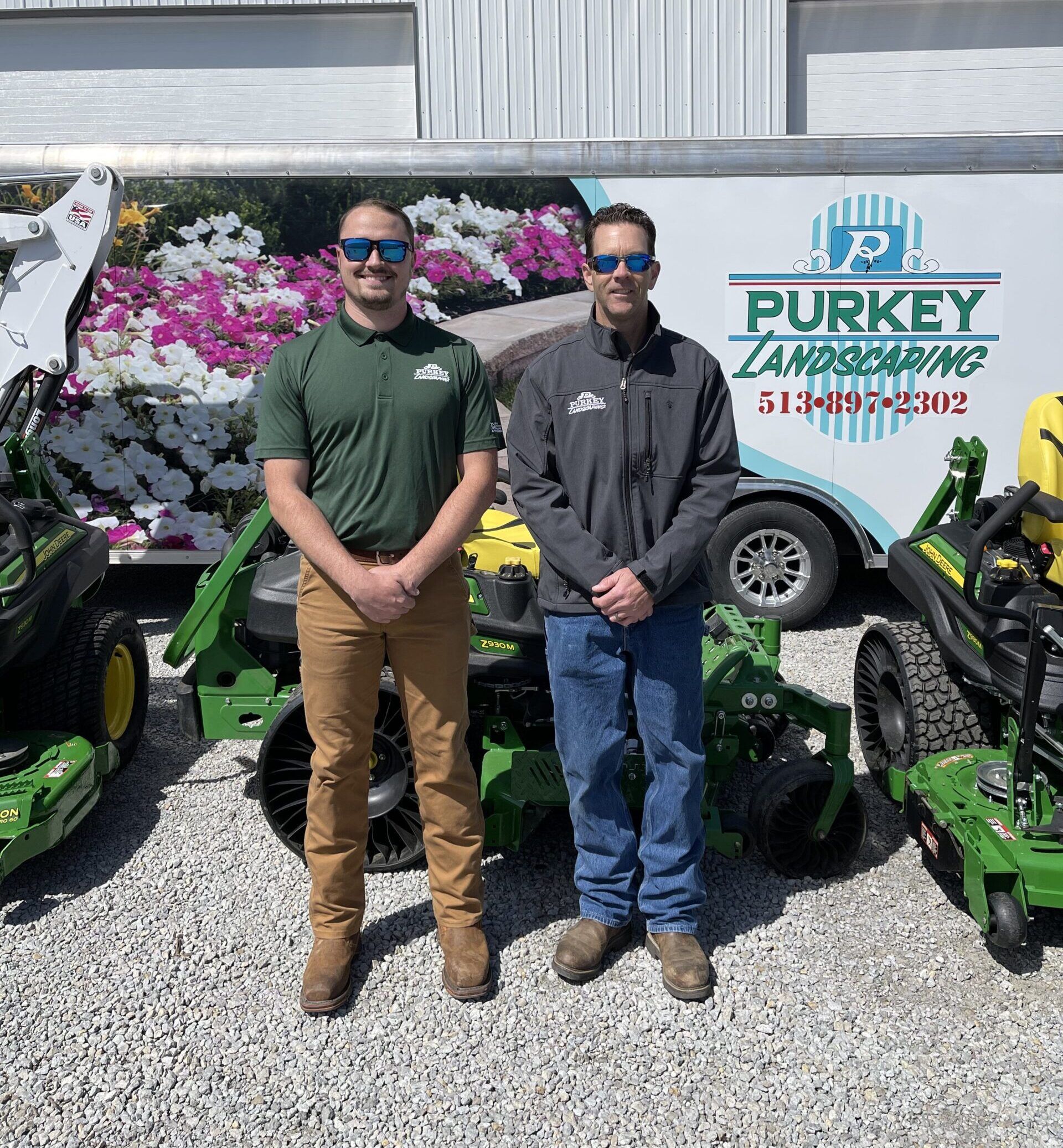 In 1994 I established Purkey Landscaping Company with one truck and one mower. 
Today our business has grown to serve the landscaping industry with the tools and experience to complete any outdoor living project. 
It has been an exciting journey over the last 25+ years and we would not have changed a thing. We are so blessed to be a family owned and operated business. 
Our daily goal is lived out in Proverbs 16:3   Commit to the Lord all you do, and He will establish your plans.




SUBSCRIBE TO OUR NEWSLETTER
How to take care of your yard and prepare for each season.