four seasons ONE professional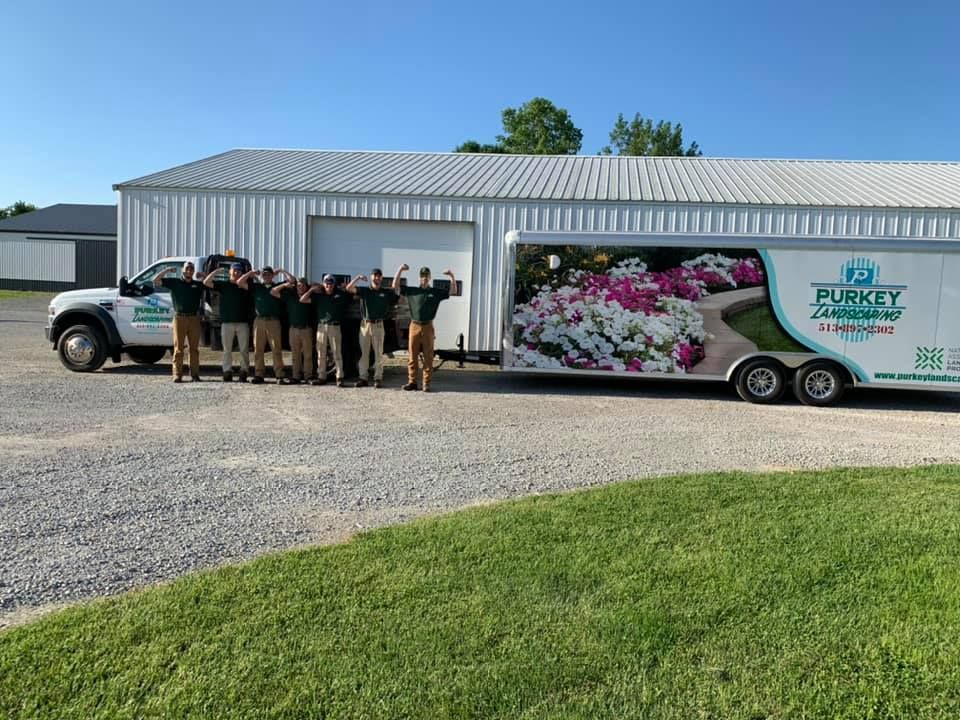 Perry and Kristy Purkey, Founder and President of Purkey Landscaping
Perry and Kristy both grew up and graduated from Waynesville High School. Perry started this business in 1994 with one truck and one mower in his hometown! He truly loves his job and says his favorite part of it is being able to transform someone's backyard or landscaping into something beautiful! Kristy plays a big role in this company by doing all the accounting, scheduling, and planning of potting parties! When they aren't working on the job, Perry and Kristy are enjoying a ride on their Harley or spending time with their family. They have two wonderful daughters, Jessica and Madison, and two great son in laws, Luke and Cole. Perry and Kristy are so grateful for every client they have gotten the chance to work with and give all the credit to their Lord Jesus!
Cole O'Bryon, Operations Manager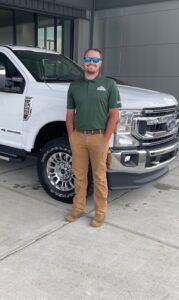 Cole started at our business as his summer job while in high school, he decided he enjoyed it so much that he came on staff full time when he finished school. He has been at Purkey Landscaping for 7 years and has evolved so much in his role! His favorite part about his job is being able to design and edit projects, then watching it come to life in his clients' backyard. Cole has been married to Madison, Perry's daughter, for 3 years and has a 16 month old son Eli! Cole enjoys spending time with his family, being outdoors, and hunting.
Madison O'Bryon, Marketing and Social Media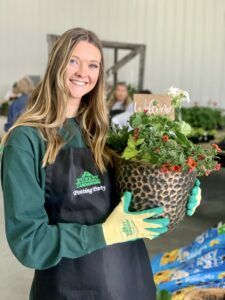 Madison is the newest member of our team having just started in her position this year. She handles all the social media outlets and website editing for Purkey Landscaping. Madison enjoys being able to edit and highlight jobs Purkey Landscaping has done on their Facebook and Instagram. She has grown up watching her dad put so much heart and work into this business and is so excited to be a part of it! Madison also works part time at Cincinnati Children's as a Respiratory Therapist in their Pulmonary Outpatient Clinic. In her free time she enjoys being with her husband Cole and son Eli, as well as riding horses, hiking, and traveling.
Tammy and Terri Smith, Flower and Potting Party Team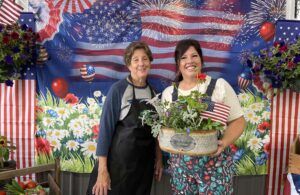 Tammy and Terri Smith both call Waynesville home and are the greatest mother-daughter duo! If you have been to one of our potting party classes, then you have definitely met these two wonderful women. Kristy and Tammy grew up as neighbors and enjoy working together on these events. Tammy is the creative mind behind so many of the potting party designs and instructs the classes when you come. She is very knowledgeable about plants and loves to meet new people! Terri assists in the classes and uses her past experience of owning a greenhouse to help people choose the right plants for the right place at their home. Interested in our upcoming potting parties? Click this link to find out more information.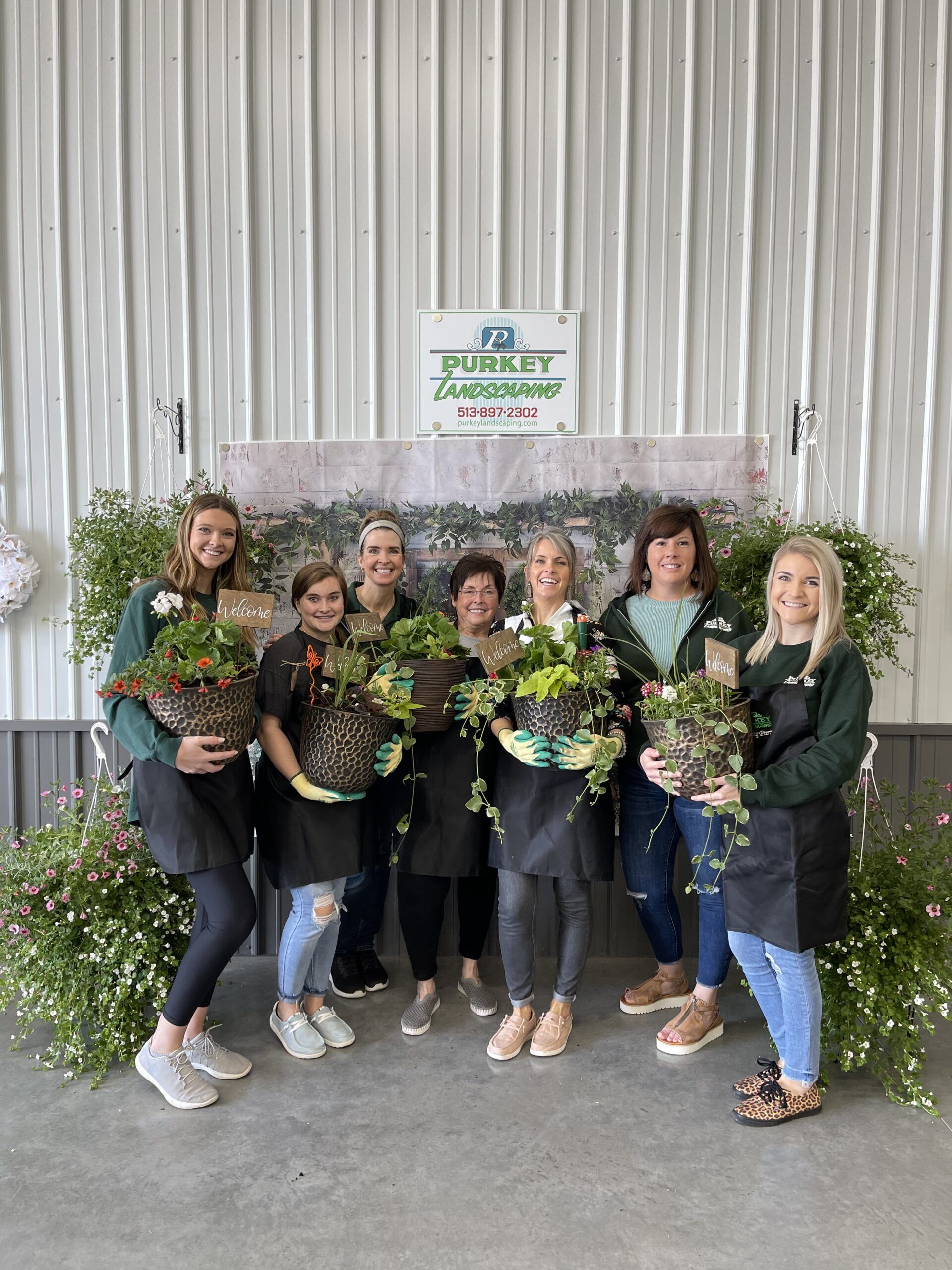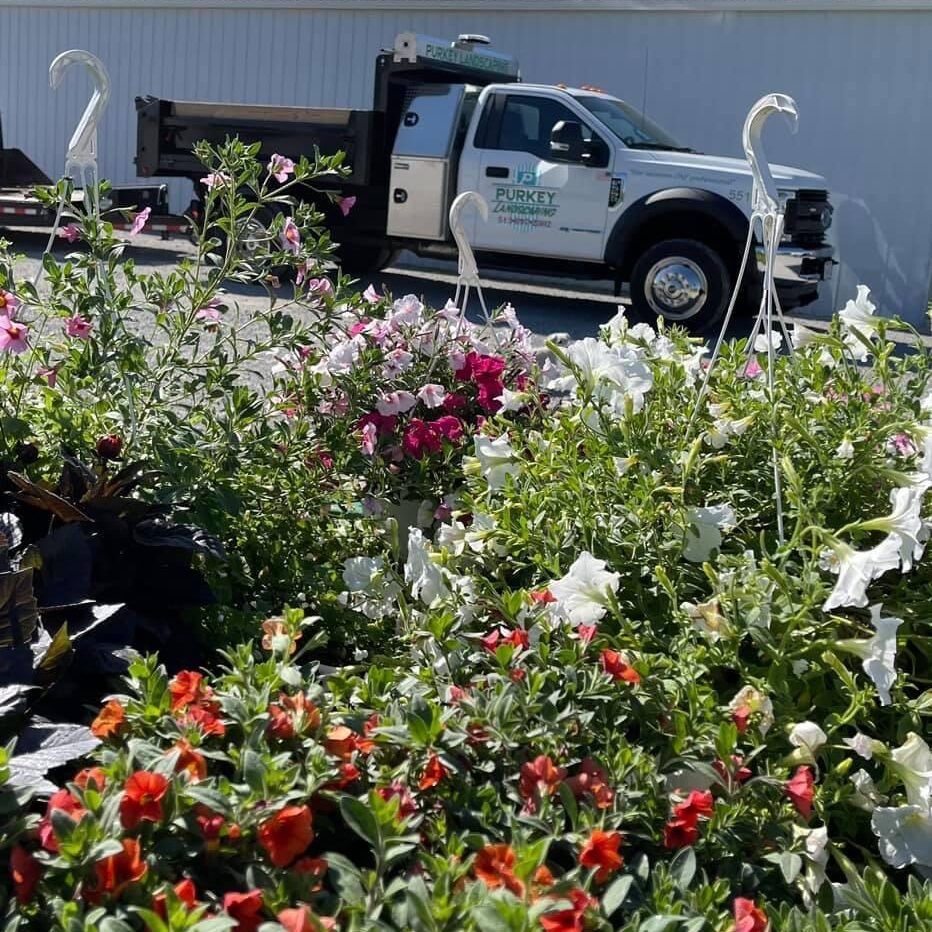 Ready to enhance your outdoor spaces?
Complete the form below. We will be in touch within 1 business day.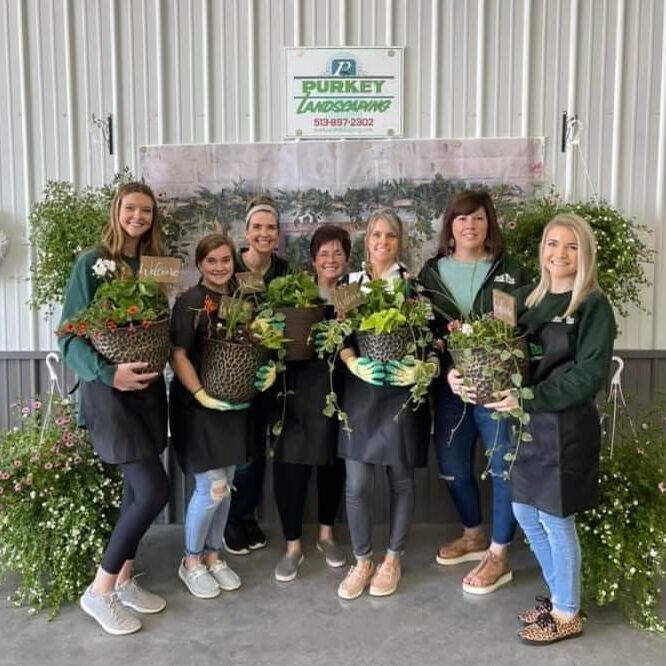 Receive our quarterly newsletters to know how to prepare for your next season.